"Promoting Self-Esteem & Positive Body Image: A Program for the Jewish Community"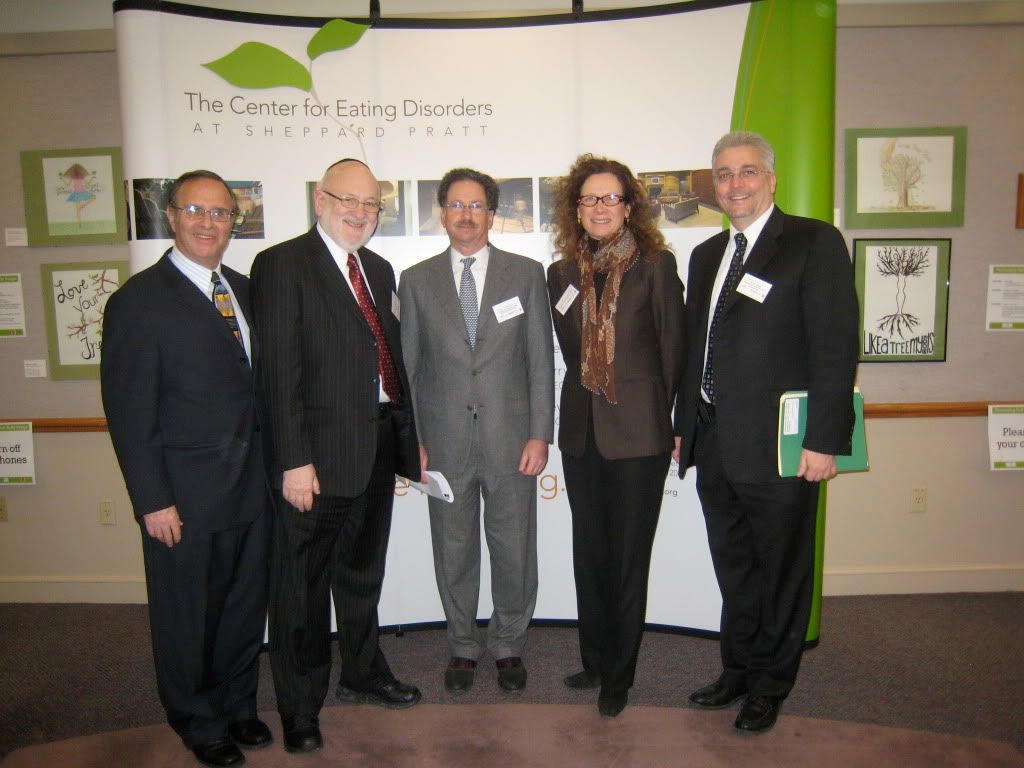 On Sunday January 31, 2010, The Center for Eating Disorders (CED) at Sheppard Pratt, in partnership with The Orthodox Union and in collaboration with Hadassah of Greater Baltimore and Jewish Community Services, hosted an event to help shed light on the issue of eating disorders and body image concerns within the Jewish community.  Sunday's free event, which attracted nearly 200 people to The Conference Center at Sheppard Pratt in Towson was the first of its kind to take place in Maryland.  Key players in the event's success include those pictured above, from left, Frank Buchweitz (National Director of OU Community Services and Special Projects), Rabbi Dr. Tzvi Hersh Weinreb (Keynote Speaker), Dr. Harry Brandt (CED Director), Catherine Steiner Adair (Plenary Speaker) and Dr. Steven Crawford (CED Associate Director).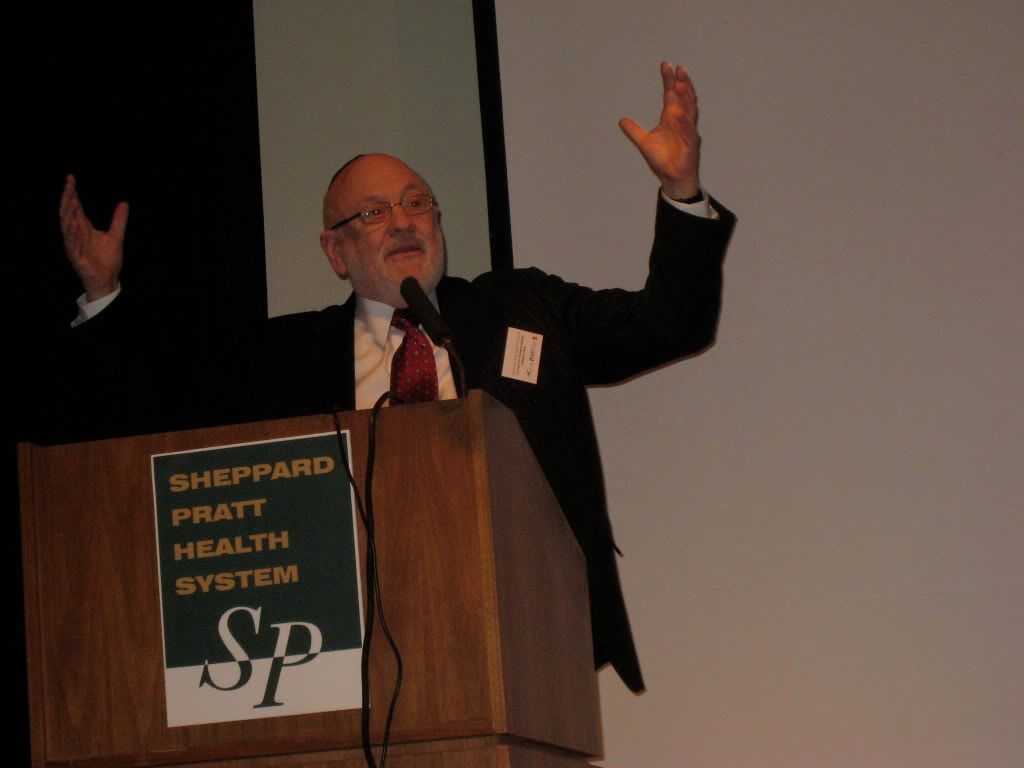 Despite an unexpected dose of winter weather the night before, the day began as scheduled with Rabbi Dr. Weinreb, a Baltimore native, speaking to the crowd about the intersection of the Jewish faith and eating disorders.  Rabbi Dr. Weinreb, pictured above during his keynote presentation, discussed the importance of nourishing one's body and caring for it in a way that simultaneously promotes health and the Jewish culture.  Following this presentation, conference attendees dispersed into five diverse morning workshops including a screening of the documentary "Hungry To Be Heard", moderated by the film's Executive Producer, Elisheva Diamond, M.A. (pictured below, left).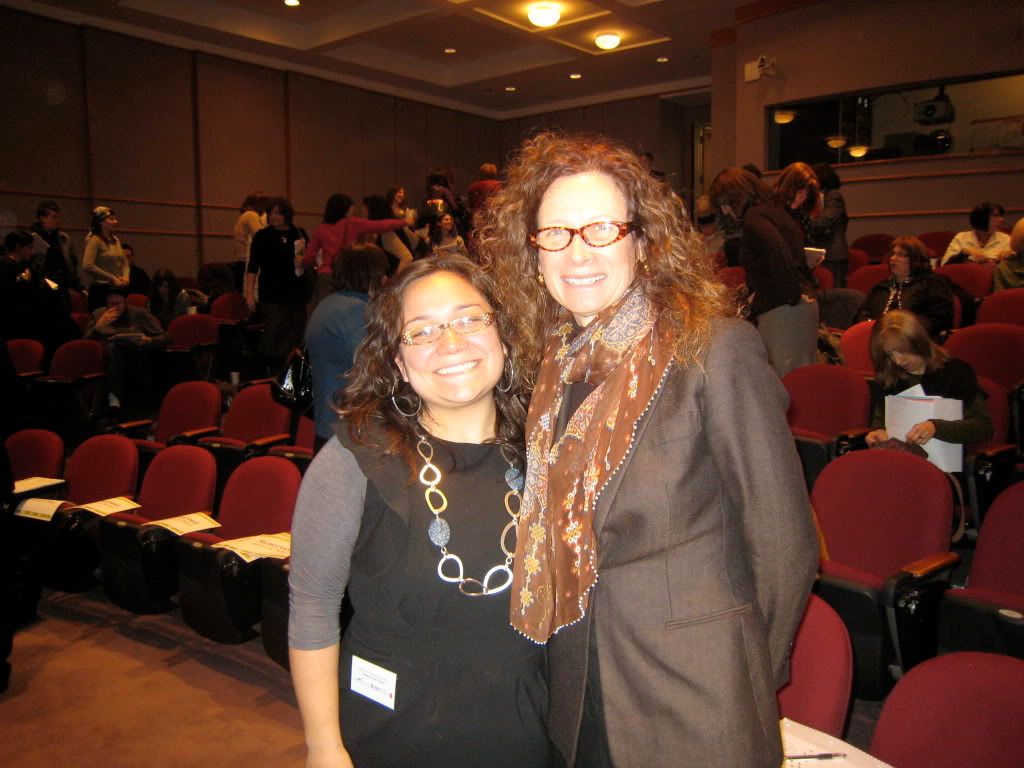 Also pictured above (right) is Catherine Steiner Adair, Ed.D. who provided the plenary address entitled, "Raising Strong and Resilient Children in Today's Society".  During her talk, Dr. Steiner Adair discussed the progression of body image pressures throughout the twentieth century as well as the implications of society's obsession with thinness on today's young Jewish women. Later in the day, a panel of Jewish high school students from various Baltimore schools, discussed the real life pressures they feel to succeed academically, socially, and to fit the standard definition of beauty.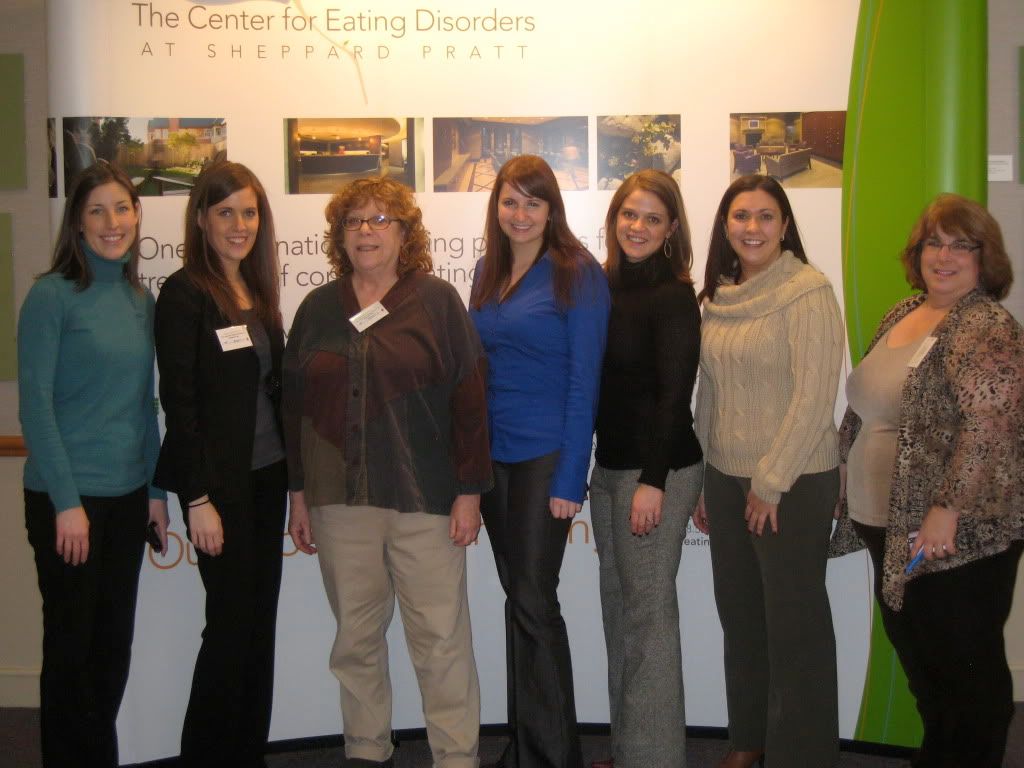 Those in attendance at the conference included religious and community leaders from Baltimore's Jewish community, parents, young people, psychologists, social workers and other mental health providers, as well as individuals in recovery from eating disorders.  After a successful event, Dr. Crawford and Dr. Brandt of the Center for Eating Disorders, along with additional CED staff (pictured above) look forward to coordinating additional follow up community events to help continue creating awareness about the need for the prevention, early identification and treatment of eating disorders within this community and others affected by eating disorders.   
If you missed this event but are interested in finding out whats coming up next on the calendar, please visit our Events page and visit our Facebook page to see additional photos from this event.