February 21-27, 2010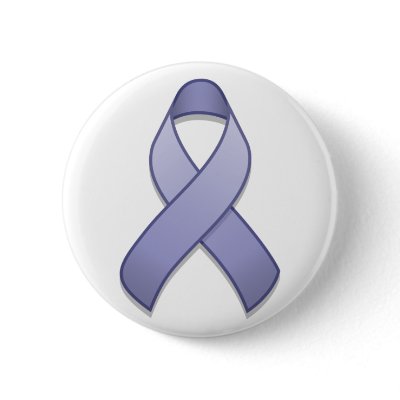 a·ware (-wâr) adj. 1. knowing something: having knowledge of something from having observed it or been told about it
Did you know that eating disorders are the 3rd most common chronic illness among adolescents and that the rates of eating disorders among males, adults and young children are also on the rise?  Did you realize that half of us know someone who has been personally affected by an eating disorder (even though you might not know it)? Were you aware that eating disorders may end up killing upwards of 20% of affected individuals who do not receive treatment and that dieting is a major risk factor for developing an eating disorder?  Did you know that you may not be able to tell just by looking at someone that they have an eating disorder? 
Awareness, of course, is the goal of this upcoming week – the 23rd annual National Eating Disorders Awareness Week (NEDAWeek).  A general awareness about the prevalence, severity and symptoms of eating disorders can be an incredibly powerful tool for parents, spouses, doctors, teachers or anyone who is worried about a loved one, or in some cases, themselves.  Having the knowledge to question or identify the early signs of an eating disorder is an integral first step in helping someone who may be struggling from disordered eating, anorexia nervosa, bulimia nervosa, eating disorder NOS, or binge eating disorder – but it is just that, a first step.  This year, we hope many of you will make a commitment to go beyond awareness to ACTION.  This may mean different things for different people and could be a small task or a BIG one.   It could include simply attending a free NEDAWeek community event, or possibly taking action in one of the following ways:
For individuals who think they may be struggling with an eating disorder:
For Parents and Other Influential Adults:
Don't shy away from difficult conversations regarding the way your kids feel about their bodies

Consider alternative uses for the money you spend on monthly subscriptions to fashion and beauty magazines; Or consider using the ones you have to strike up a conversation with your son or daughter about the media's misleading definition and creation of "beauty". 

If you think your son or daughter might be displaying some of the warning signs of an eating disorder, don't ignore it.  Early intervention is the key to successfully overcoming an eating disorder.  Talk with your child about your concerns and schedule a session with a therapist if appropriate.

Find out what you can do to help PREVENT eating disorders; consider attending "Positive Parenting for a Healthy Self-Image" this Sunday, February 21st in Baltimore, Maryland. 
For School Personnel:
Ensure that your school counselor has appropriate resources and referral information regarding eating disorders specific to your community

Organize an information session about eating disorders for parents, coaches and school staff

Incorporate age-appropriate, evidence-based body image education into your curriculum

Consider conducting a Love Your Tree workshop at your school to help create an environment of acceptance and diverse definitions of beauty

Review your current education practices regarding eating disorders to ensure that they are not unintentionally promoting specific symptoms or dangerous behaviors
For Medical Professionals:
Ensure that you have accurate and appropriate screening tools in place for patients at-risk for eating disorders

Provide information in your waiting rooms regarding the prevention and treatment of eating disorders 

Refrain from discussing weight concerns in front of children and adolescent patients because it can trigger negative feelings about their bodies and lead to disordered eating

Ensure that your entire staff is sensitive to the issue of patients with eating disorders.  For example, nurses can respect a patient's request to be weighed backwards and to not be told their weight.

Focus on promoting healthy lifestyle behaviors instead of encouraging a focus on the number on the scale. 
At the very least, every one of us can take action today by telling one person about the dangers of eating disorders. Let them know that eating disorders affect 4 times as many people as breast cancer.  Tell them that eating disorders have the highest mortality rate of any mental illness.  Tell them that eating disorders can cause heart failure, infertility, kidney failure, electrolyte imbalances, serious gastrointestinal problems, osteoporosis, muscle atrophy and tooth erosion (and that's the short list!). Tell one person today that over 10 million people in our country currently suffer from eating disorders but that only 1 in 10 receives treatment.   It is through awareness and subsequently, through our ACTION, that we as a nation can begin to bring the first number down and the second number up. Do your part today.
 If you have questions about treatment for an eating disorder or about outreach services provided by The Center for Eating Disorders, please call us at (410) 938-5252, visit our website www.eatingdisorder.org or send an email to EatingDisorderInfo@sheppardpratt.org.