"Through the use of purposeful activity, the Occupational Therapists at the Center for Eating Disorders at Sheppard Pratt empower individuals to acquire healthy, valued, age appropriate roles." – Mission Statement (Chipman, Caslow, Grande)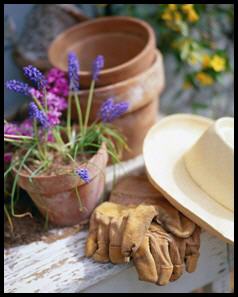 "Why do I need occupational therapy? My problem is with food, not with finding a job!"
Occupational therapy (OT) focuses on enabling people to participate in meaningful and purposeful activities of daily life. An individual's "occupation" is any activity that occupies his or her time.
When a person struggles with an eating disorder, the prior healthy roles/occupations fade; their primary occupation becomes the eating disorder and the many rituals and behaviors required to maintain it.  Previous occupations such as socializing with friends, participating in favorite leisure activities, volunteering, sharing time with family, and engaging in work or school, gradually fade until there is a severe lack of balance and the only focus of their day is the eating disorder. OT helps individuals with eating disorders reestablish these previous healthy occupations and the life balance they once had.
There are three main goals of OT at the Center for Eating Disorders:
To provide a safe setting where the person with an eating disorder may engage in multi-sensory activities via doing. Because the eating disorder seems to be fueled by thoughts and beliefs, doing provides an experience which challenges those distorted beliefs with accurate, multi-sensory information: touching, exploring, smelling, laughing, seeing, talking, and hearing. The eating disordered thoughts may be sending one message, but the sensory body is sending competing messages as the individual reawakens interest in the sensory world around them. The individual is reminded, through their sensory being, of their experiences they had when they were healthier.
To provide the patient with a setting where the verbal insights learned in psychotherapy can be converted into new behaviors.  In a relatively low-risk environment, the individual, while engaged in activity and with the assistance of the Occupational Therapist, may experiment with healthier behaviors related to choice, decision-making, asking for help, setting realistic expectations, tolerating imperfection, feelings of achievement and competence, and problem solving. The OT setting provides a microcosm of the world at large, where each person is presented with unrehearsed situations which require a response. The Occupational Therapist unites all of the information from the other verbal disciplines and supports the patient in using that information to develop a more effective response.
To practice habits which create or reinforce healthy roles and occupations.  OT groups and individual sessions use real life activities as therapy. These purposeful activities may include:
planning and preparing snacks
learning, developing and practicing leisure interests and hobbies
socializing with peers during group games
planting and caring for plants and vegetables
learning money management and time management skills
developing skills and confidence in work attainment
becoming familiar with one's own sensory preferences
developing new ways to consider clothing/clothes
developing and practicing coping skills for grocery shopping
OT has its roots at Sheppard Pratt Hospital in Towson, Maryland, dating back to 1902. Occupational Therapists are holistically trained with core educational elements of neurology, physiology, psychology, and developmental and behavioral sciences. Current graduates are required to attain a master's degree, national registration and a state license in order to practice.
This blog was written by CED's Coordinator of Occupational Therapy, Joan Chipman, MS, OTR/L
 Want to learn more about the Occupational Therapy program at The Center for Eating Disorders?  Visit the website and take a Virtual Tour or listen to an interview with one of our Occupational Therapists.
Above photo courtesy of: http://www.lawn-and-gardening-tips.com/