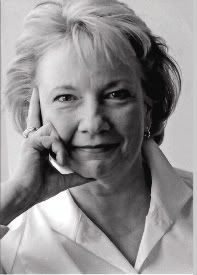 On Saturday, April 18th, 2009, Dr. Kathryn Zerbe will be one of five nationally recognized speakers to present at The Center for Eating Disorders' annual professional symposium entitled, Eating Disorders: State of the Art Treatment.  Dr. Zerbe's presentation, Integrated Treatment for Eating Disorders: Beyond the Body Betrayed, will provide an in-depth look at the treatment issues she discusses in her new book by the same name.  Recently, Dr. Zerbe provided us with an engaging preview of her upcoming talk and a glimpse inside her new book.  Her responses to our questions are posted in today's blog. 
Dr. Zerbe, your previous book, "The Body Betrayed", was a highly beneficial read for professionals and patients alike.  Who is the intended audience of your most recent book, "Integrated Treatment of Eating Disorders: Beyond the Body Betrayed,"?
"The new book is about the treatment of eating disorders, and it is written with clinicians, patients, and family members as a target audience.  In my view, education is a formidable tool in the treatment of eating disorders, but these complex illnesses are often understood from only one vantage point (biological, psychological, cultural, etc).  In my new book, I wanted to show how patients and their treatment providers have to take as many perspectives into account as possible."
Why is it important to consider the patient's stage of life when treating an eating disorder?
"Depending upon where a person is in the life cycle, their emotional needs and the challenges they face are different.  Although needs for security and attachment are present from infancy until the end of life, there are notable differences for an adolescent, a new mother, a middle-aged man, and so forth.  Treatment for an eating disorder must take into account the cognitive differences of our adolescent patients and our adult patients.  A new mother who has had an eating disorder will face a different assortment of problems in feeding her infant, or herself, than a middle aged person who is dealing with an aging body and the finiteness of time.  In my book, I give many examples of how treatment must be adapted to where the person is in the life cycle, stressing that there are certain normal development crisis points that we all go through."
What are some of the "special problems" you talk about in your book that clinicians face when treating patients with an eating disorder?
"Clinicians can so easily believe that a person who gets better with a symptom is "all better."  New research demonstrates that this is not the case by any means.  We must take into consideration other domains of a patient's life.  How has the eating disorder interfered with developing relationships?  Is the person satisfied and able to experience joy?  Does the person who has an eating problem feel that this is what defines who they are, or are they on a path to have a more multifaceted identity?  I also write about how often sexuality is neglected in treatment of eating disorders.  We clinicians really shouldn't consider it a 'special problem', but I am struck by how many patients have issues in this area that they deeply suffer from, and no one has asked them about it.  In my view, focusing on the eating disorder in treatment is never enough.  We have to look at the whole person and what makes that person feel whole.  Fulfilling relationships are a key aspect of improved quality of life for all of us."
What does it mean for treatment to be "integrated" and why is that an essential characteristic of successful therapy for eating disorders?
"Integrated treatment takes into account the biological, psychological, and cultural underpinnings of the eating disorder.  It also means that clinicians who are involved in the treatment of a patient, let's say the therapist, the nutritionist, and the medical doctor, must also work as a team.  In order to be effective, clinicians must hear the patient's story, understand their unique personal history, recognize important media and cultural influences that impinge, and appreciate the growing research base of genetics, brain hormones, and medications.  Patients must be educated about the importance of each domain and how it may impact them as individuals."
The Center for Eating Disorders would like to thank Dr. Zerbe for taking the time to share her responses to our questions in this blog. We look forward to her upcoming visit to Baltimore and her presentation on April 18th.  Dr. Zerbe's books will be available for purchase at the symposium, but if you're interested in purchasing them before the event, please visit Gurze Books online.
To download the program brochure or to register for the April 18th symposium, please visit our events page.  This event is open to all professionals who treat patients with eating disorders and has been approved for 6.25 CEUs for physicians, nurses, psychologists, social workers and counselors and 6.5 credits for dietitians.  The discounted registration rate expires on April 10th and space is limited so don't delay!  Please call (410) 938-4593 if you have any questions.