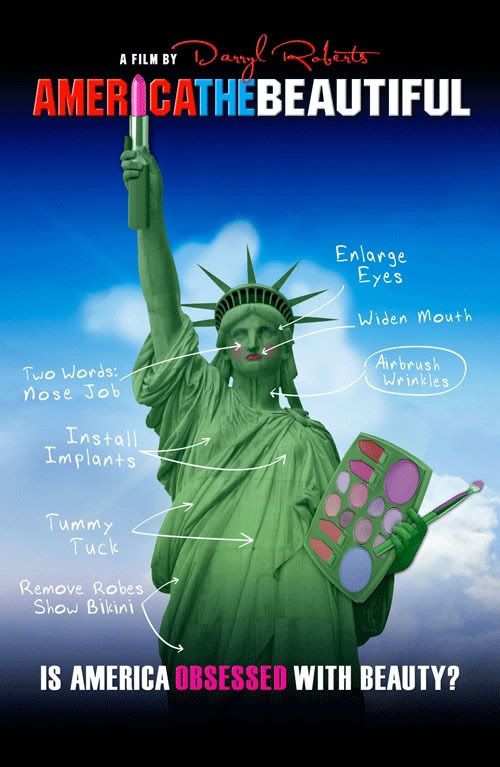 On Sunday February 22, 2009 The Center for Eating Disorders will kick-off National Eating Disorders Awareness Week 2009 by hosting the Baltimore premiere of the widely acclaimed documentary, America the Beautiful.  This film explores the cultural issues related to body image in America and the dangerous consequences of striving for an unrealistic definition of beauty.  The Director of the film, Darryl Roberts, will also be at the event on Sunday to provide a Q & A discussion with the audience.  Roberts agreed to begin the discussion in our blog by answering a few questions about the film and how it has affected those who view it.  His responses are below: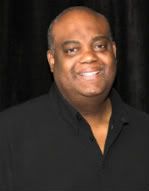 Darryl Roberts
What inspired you to create America the Beautiful? Did you have a specific goal in mind?
I was inspired to create the film when I reflected back on past relationships with two beautiful women and realized that I didn't commit to marrying them because I was searching for the beauty found on TV. Why was I searching for the beauty found on TV? Because I thought it was obtainable, but that beauty is not obtainable. Women on television go to dangerous lengths to achieve "perfection." I was also inspired to create the film after interviewing 200 women. I asked these women a simple question – do you feel attractive? Out of the 200, only 2 said yes. 
I didn't have a specific goal in mind when creating America the Beautiful because I viewed it as more of an exploration, but as I started making the film I developed two goals. Goal A – Based on the way the film is constructed, I wanted to show the danger in overly obsessing about beauty. The extreme measures people go to (plastic surgery, dieting, etc.) to obtain beauty is not good for you. It's eye-opening. Goal B- By the films end, I want people to leave with the message that we need to start learning to love ourselves for who we are and take our love back from the beauty and fashion industries. It can be the beginning of empowerment.
Why do you think it is important for people to see America the Beautiful?  Who could benefit from seeing this film?
Well, everyone can certainly benefit from seeing the film but I think it hits home for college and high school age women because they are really in the midst of the beauty obsession.  Women in their 40's and 50's always tell me (after watching the film) that they want their daughters to see it as soon as possible because of the message it sends. While I think the film really benefits teenage and twenty-something women, its always interesting to see how young men gravitate toward the film as well. Everyone really enjoys it. 
Want to see a preview for America The Beautiful? Watch the movie trailer at http://www.americathebeautifuldoc.com/
Please visit our Events Page to find out more about the FREE screening of this film on Sunday, February 22, 2009.  Space is limited! RESERVE YOUR SEATS TODAY by calling (410) 938-3157 or by emailing ifisher@sheppardpratt.org.
 Above photo courtesy of pegasusnews.com